"NESTOR"
C.I.B S Fin DK N Ch FinW-07 SW-10
EPIC Dynamic
2005-June-14 – 2011-February-25
TOP PROGENY MALE 2013
BOB and CC at Crufts 2010
TOP Greyhound Male 2010
TOP Greyhound 2009
No 2 Greyhound Male 2008
No 3 Greyhound Male 2006
SBIS INT Nord DK Ch KBHV-05 NV-05-06 SV-05 NordV-06 EPIC Bombastic
x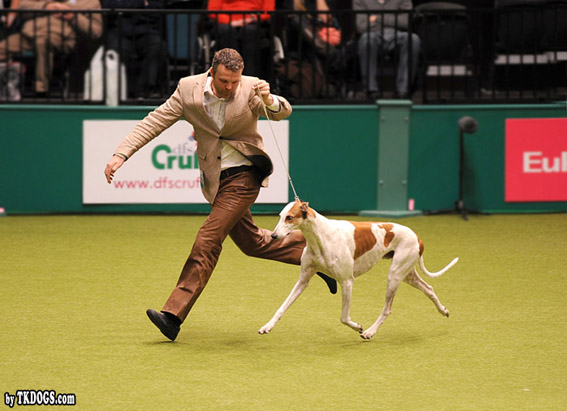 "Nestor" BOB at CRUFTS 2010
Judge Göran Bodegård, Sweden
Judge Critic
w/r dog of excellent size, the idea of type & lines I do much like, very correctly constructed & the hallmark of a great dog in set of neck layback of shoulder & angulations, some great Greyhounds show this combination & the right flow of lines to add to the top quality (this dog could have done with a trifle more topline though).
Moved so well & carrying head & neck in the best of ways, in super condition & in a very attractive way exposing his virtues in full function in action, a great dog.
CC & BOB, enjoyed him beeing shortlisted in the group.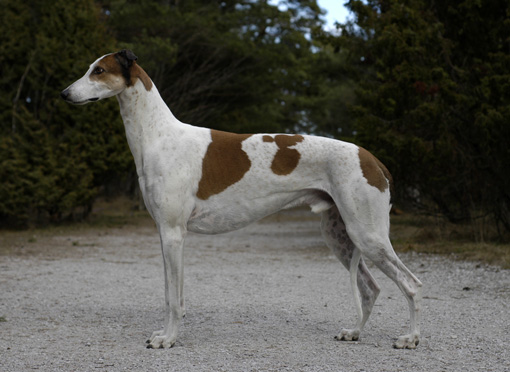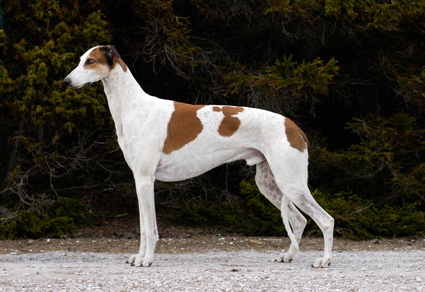 "Nestor" 5 years
Photo Camilla Bäckman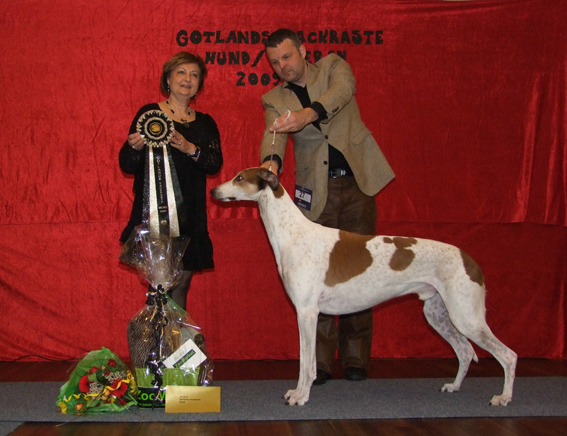 "Nestor" winning TOP DOG on Gotland February 2010
The second year in a row. Judge Annika Ulltveit Moe
Photo Johan Olsson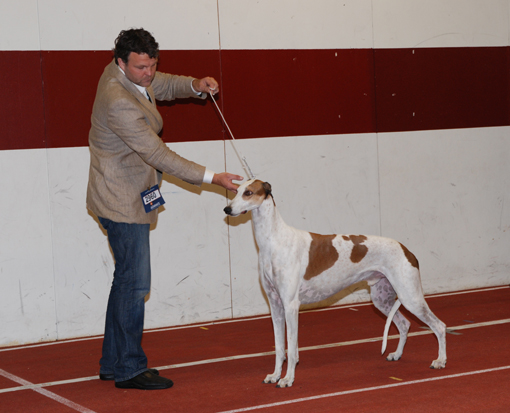 "Nestor" winning BOB and Group 3
Sweden Växjö International 2009/Judge Per Iversen, Norway
Photo Mats Olsson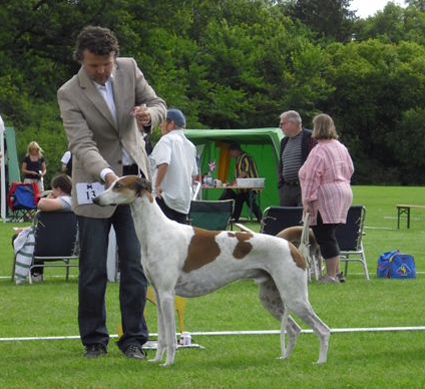 "Nestor" 4 years at the Greyhound Specialty July 2009
Photo Lize Edland, Borscana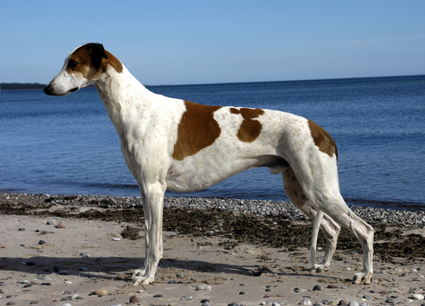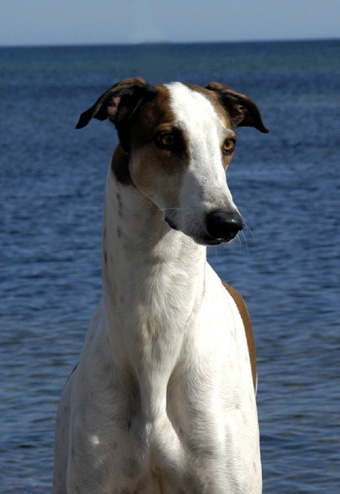 "Nestor" 4 Years
April 2009
Photo Camilla Bäckman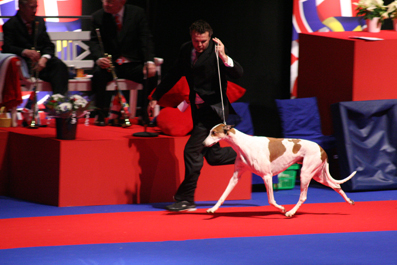 "Nestor" winning Group 2
Stockholm International December 2008
Photo: www.resultatibild.com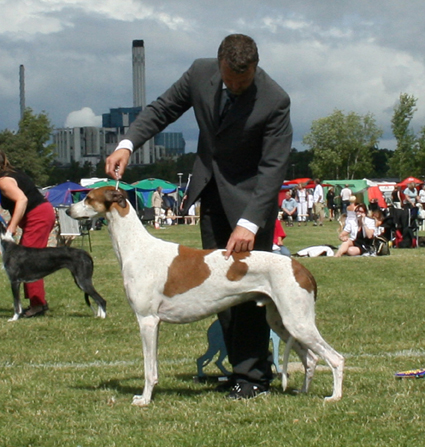 "Nestor" with Johan at the Swedish Greyhound Specialty 2008
Photo Yvonne Karlsson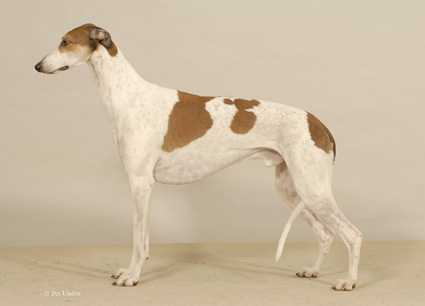 "Nestor" 3,5 year
Photo: Per Unden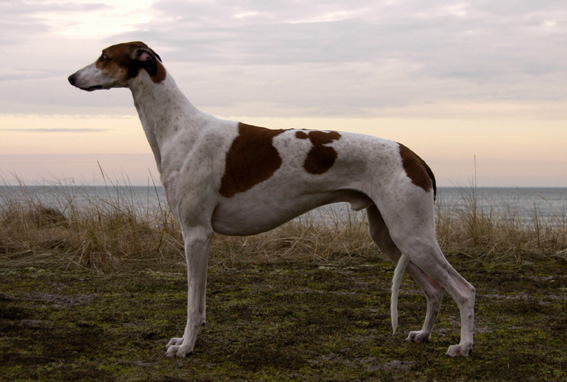 "Nestor"  2,5 years old
Photo: Camilla Bäckman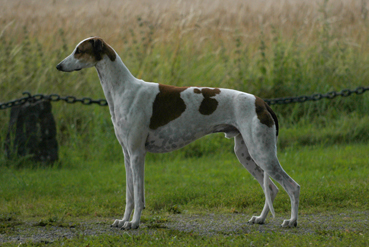 "Nestor" 2 years old
Photo: Elisabeth Espedal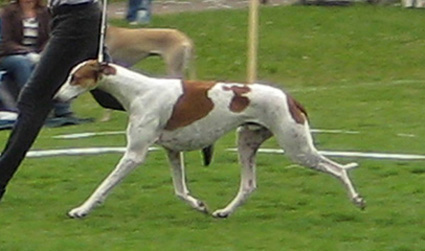 "Nestor" winning BOB and the Swedish Champion title
2 years old-his first possible chanse to become Swedish Champion
Photo Anna Wretström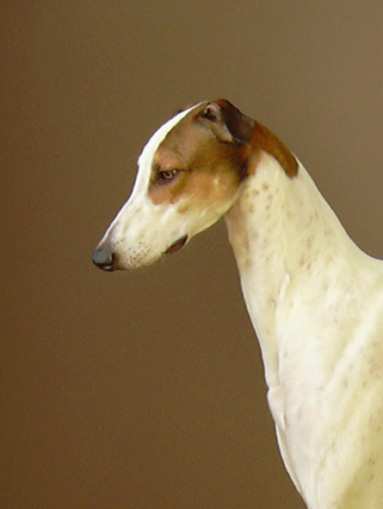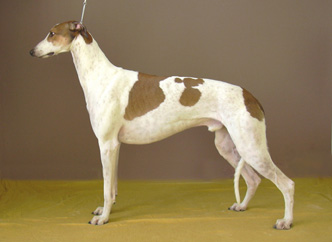 "Nestor" 18 months
Photo EPIC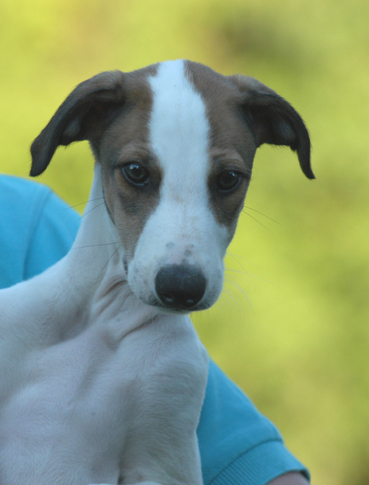 "Nestor" 6 weeks
Photo Elisabeth Espedal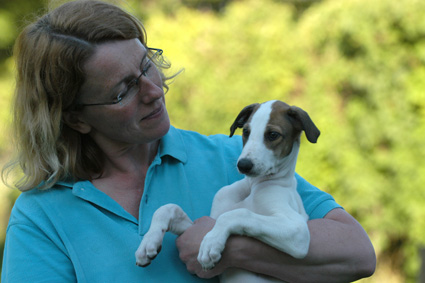 "Nestor" & Annalena
Photo: Elisabeth Espedal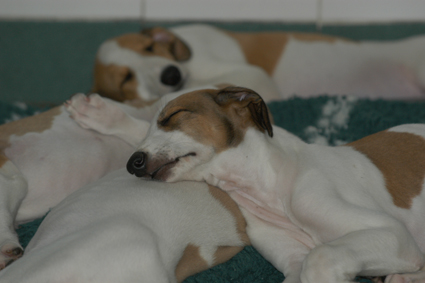 "Nestor rest"
Photo: Elisabeth Espedal